EU members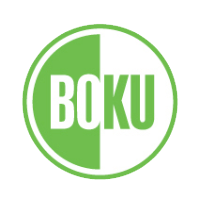 Founded in 1872, the University of Natural Resources and Life Sciences, Vienna (https://www.boku.ac.at/en/), known too by its acronym BOKU, now comprises 15 departments and four service centres in Vienna, as well as a number of experimental centres around Vienna. The university is attended by approx. 12,600 students, provides study courses at the bachelor, masters and doctoral levels, has approx. 1060 staff who are engaged in teaching and research, a broad range of external lecturers, and some 570 persons working in services and administration.
The university sees itself as a teaching and research institution that focuses on renewable resources that are a prerequisite for human existence. The relationships between man, society and the environment form the basis of all activities at BOKU, and its foremost aim is to make decisive contributions to securing the well-being of future generations. In this endeavour, it will seek ways of ensuring a sustainable and environmentally sound management of natural resources by allying the competences of the natural, engineering, economic and social sciences. Areas of competence in teaching and research are in particular: soil and land ecosystems; water, atmosphere, and environment; habitat and landscape; renewable resources and resource-oriented technologies; resources and social dynamics.
Study courses are designed to follow BOKU´s main teaching and research disciplines — sustainable use of naturally growing raw materials both for energy and innovative materials, protecting vital resources such as water, soil and atmosphere, shaping true to life production and health, protecting and shaping biotopes and environments, protecting the wellbeing of plants, animals and humans. In addition to undergraduate studies, BOKU puts great emphasis on postgraduate studies and continuing education. Numerous cooperations with units of higher education in Central and Eastern Europe underscore this commitment. BOKU is actively participating in a total of 14 international networks, such as the Euroleague for Life Sciences (ELLS), ICA - Association for European Life Science Universities (ICA-CASEE), or the Danube Rector's Conference.
Team:
Kurt Glock
Michael Tritthart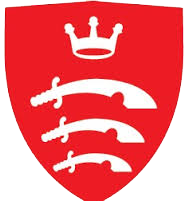 Middlesex (https://www.mdx.ac.uk/) is a thriving global university with an ambitious vision for the future. We teach over 40,000 students on career-focused courses at our London, Dubai, Mauritius and Malta campuses with prestigious academic partners and 2,000 staff worldwide.
Our outstanding teaching, research and knowledge transfer make a real difference to people's lives worldwide, while our foresighted approach to industry collaboration has key advantages for our students, staff and business partners.
Middlesex is innovative and international, committed to research and academic excellence. This year we became the best modern London university for research power (REF 2014) with 90% of our research internationally recognised.
It is committed to:
•Inspiring its students to achieve ambitious goals through the delivery of outstanding innovative, career-focused courses that result in highly valued qualifications to begin and develop successful professional careers.
•Developing new knowledge and professional skills through research and scholarship to advance academic areas and professional practice for the benefit of our students, business and public sector organisations and the wider community.
In fulfilling our purpose Middlesex will hold onto the key values which are characteristic of it:
•striving for excellence,
•always placing our students' needs first,
•promoting diversity and inclusiveness,
•service to the community,
•freedom of academic enquiry,
•professionalism.
Middlesex has wide experience of working on capacity building projects world-wide, including recent TEMPUS projects in the West Balkans, Azerbaijan, Kazakhstan etc.
The Flood Hazard Research Centre (FHRC), which will be the main contributor from Middlesex to the project, has focused on water, environmental management and natural hazards since the early 1970s, making it one of world's oldest centres in this field. Today, our research has never been more relevant, as many communities in the UK – and globally - are struggling to cope with record flood levels, and the vast damage and disruption that follows. The aim of the FHRC is to develop our understanding of the relations between people, water and the environment. Our studies are targeted towards helping government bodies and communities to reduce the risks from natural hazards and improve policies for current and future generations. We work to promote sustainable water and coastal zone management, policy and practice based upon good governance.
The FHRC is based in the School of Science and Technology at Middlesex University where a number of experienced academics and skilled research students specialise in the interaction between people and the environment, as well as the analysis and appraisal of environmental policies, including those for the consequences of natural disasters such as disease prevention, food and water distribution, communications, multi-agency management, vulnerability reduction and capacity building and governance and decision-making.
Team:
Christophe Viavattene
Sally Priest
Simon McCarthy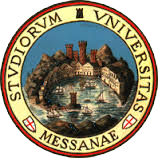 The University of Messina (http://www.unime.it/en) enrols about 25.000 students, and counts 12 departments covering almost all academic fields. There are 42 undergraduate courses, 33 Master courses and 6 one cycle master degree programmes. PhD Courses are also available in different research fields. UniMe counts about 1344 administrative staff and 1181 academic staff.
UniMe encourages the internationalization policy through a wide range of collaborations with universities and foreign institutions, international networks and consortia. UniME has a well-established experience in European mobility projects (Erasmus Mundus Action 2 and Erasmus+ KA103 and KA107) Tempus projects, 1 Erasmus Mundus Joint Doctorate SINCHEM, and of course H2020 International Research projects. UniMe is deeply committed in tailoring its academic offer in all academic fields, with a strong orientation to the labour market demand.
The University of Messina, will participate with the Course of Degree of Second Level in Civil Engineering, with Course of Degree of first level in Analysis and Management of Natural and Environmental Risks (AGRiNA), with the Course of Degree of second level in Protection and Management of both the Territory and the Natural Environment (TEAM).
The first course belongs to the Department of Engineering while the other two courses of degree belong the Department of Mathematic and Informatics Sciences, Physic Sciences and Earth Sciences (MIFT).
The Civil Engineering Course has two different curricula: Seismic Protection and Land Protection devoted to all the engineering aspects of structural and geotechnical seismic design, hydraulic design of infrastructure for flood, flash flood and debris flow defence and risk mitigation,
Many laboratories are active for research and learning: 1) Laboratory of Hydraulic and Hydraulic Works, Laboratory of Geotechnics, and the EUROLAB - Laboratory of Structural Engineering of Center of Excellence, Research and Innovation for large Structures and Infrastructures (C.E.R.I.S.I.)
The objectives of the two latter courses are mainly focused on the technical and scientific aspects related to the prevision, the prevention and the management of natural, industrial and environmental risks.
Thesetwo courses are also strongly related and based on the Earth Sciences Laboratory (Director Prof. Randazzo).
Team:
Ernesto Cascone
Giovanni Randazzo
Giuseppe Tito Aronica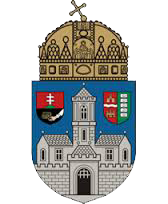 Óbuda University (https://uni-obuda.hu/en) constantly builds and develops a competitive institution of higher education meeting the criteria and regulations of the European Higher Education Area.As a university of science and technology, Óbuda University is committed to providing a breadth of subjects which allows knowledge to be shared and combined in new ways. With its 5 faculties, it covers an extremely diverse academic spectrum.
Donát Bánki Faculty of Mechanical and Safety Engineering has training courses strongly based on informatics which are provided for engineers highly demanded in numerous areas of the economy and they can continue their studies at Masters courses, and later at PhD studies. In our Faculty there are three education area such as Mechanical engineering, Military and Safety engineering and Mechatronic engineering.Engineers graduating from the basic course of Military and Safety technology can recognize and solve technical and organizational problems of fire, property and personal protection and to control the execution of tasks in areas of civil life. The Masters programme of Safety engineering awaits students from the basic course of military engineering and safety technology, also counting on graduates from the basic courses of mechatronic engineering, mechanical engineering, electrical engineering and engineering informatics.
The objective of the Doctoral School on Safety and Security Sciences (DSSSS) accredited in 2012, is the training of technical scientific researchers who are able to go beyond the traditional disciplinary approach and development tasks based on real industrial needs independently by applying the skills in a synergistic and creative manner. The research topics of the Doctoral School on Safety and Security are the following: safety science, human-machine-environment analysis techniques and scientific research on issues affecting the activities of critical infrastructure. In the doctoral school, we apply the methods of scientific research to clarify the issues, to seek new security solutions and to ensure the successful implementation of complex security.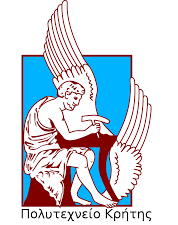 Technical University of Crete, Chania, Greece (www.tuc.gr/3324.html) is young and dynamic University with a clear mission: to expand knowledge and benefit society through research integrated with education. In this road, the pursuit of excellence is the driving factor. More than 50 laboratories with prime equipment, high technology infrastructure and eminently qualified personnel, as well as 121 faculty and staff members boasting international academic careers attest to the level of excellence in education and research conducted at the University. This profile ranks the Technical University of Crete amongst the most prominent research institutions in Greece.
Students: 5294 |Postgraduate students: 801 |Doctoral students: 290 | Professors: 121 | Schools: 5 Undergraduate Degree Programs: 5 |Doctoral Programs: 5 |Research Institutes: 1
TUC comprises five Schools that grant engineering degrees upon completion of a five-year course.
School of Production Engineering and Management (1984)
The School places emphasis on modern technologies, production systems, management and decision making, finance, operational research as well as ergonomic design, control systems, materials, mechatronics and robotics.
School of Mineral Resources Engineering (1987)
The primary goal of the School is to educate engineering students on a broad range of scientific and technical issues related to the extraction and processing of minerals. School of Electronic and Computer Engineering (1990)
The curriculum of the ECE School aims at a high quality theoretical education and hands-on training of engineers in modern technology subjects such as electronics, control systems, computer science and telecommunications. School of Environmental Engineering (1997). The objectives of the Environmental Engineering School are to provide advanced education of a high standard in environmental science and engineering and to prepare qualified engineers capable of contributing to the measurement, monitoring, assessment, and treatment of problems caused by human intervention in the environment.
School of Architectural Engineering (2004)
The School aims to educate and highly train students across a wide spectrum of knowledge covering subjects in art, technology and science, and connecting theory and design.


Team:
Georgios Stavroulakis
Georgios Tairidis
Vassilis Moustakis
Yiannis Tsompanakis