PC members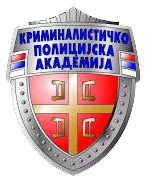 The Academy of Criminalistics and Police Studies (http://www.kpa.edu.rs/en/) is an independent higher education institution established for implementation of academic and vocational study programmes of all levels for the needs of police education, as well as other forms of professional education and development relevant for criminalistics, police and security affairs. The Academy is not an organizational unit of the Ministry of Interior of the Republic of Serbia, however the Law on Higher Education, the Statute of the Academy and its other legal documents, clearly and unambiguously determine the Academy's functional relationship with the Ministry. The Academy is the only higher education institution in Serbia that educates staff exclusively for the needs of police and other security entities, by carrying out modern study programmes, harmonized with the Bologna system. The Academy has accredited the following study programmes: basic academic studies in: Criminalistics, Forensic Engineering, Computer Science; basic professional (vocational) studies in Criminalistics; graduate studies – master's studies in: Criminalistics, Forensic Engineering, Computer Science; specialist studies in Criminalistics. The Academy is currently in the process of accreditation of doctoral (PhD) studies in criminalistics and law, forensic engineering, and informatics and computing, and is in an on-going process of transformation into the University.
Besides delivering study programmes for the purpose of police education, the Academy of Criminalistic and Police Studies also carries out scientific and research work in the domain of criminalistics (crime investigation), police and security sciences. The Academy has been accredited by the Ministry of Science of the Republic of Serbia as a scientific research organization.
The Academy's Department of Security Sciences, among other things, delivers teaching subjects dealing with natural disaster risk management.
Team:
Boban Milojkovic
Brankica Popovic
Dane Subosic
Dragan Mladjan
Sasa Mijalkovic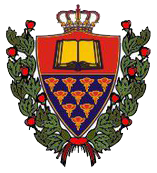 University of Priština settled in KosovskaMitrovica (www.pr.ac.rs/en ) is public higher education and research institution founded in 1969. Currently, it is composed of ten faculties with more than 10000 students attending first, second or third cycle studies in technical, social and natural sciences, medicine, sports and arts. Curriculum reform, guided by the Bologna process, has reached into every department and faculty of UPKM. All study programmes are accredited and adapted to the newest requirements and standards. In 2008, UPKM was granted full membership in European University Association (EUA). University participates in various scientific, research and educational national and international projects, including several projects from TEMPUS programme.
Faculty of Technical Sciences (FTS) in Kosovska Mitrovica is accredited state-owned higher education and research institution with the capacity of legal entity within the UPKM. Faculty was founded in 2001 through the merger of four separate technical faculties with forty years long tradition into one institution. Today, Faculty consists of seven departments, out of which the Environmental Safety, Electrical Engineering, Architecture and Civil Engineering departments will participate in implementation of IEM project. Faculty owns sufficient capacities to carry out project activities.
Within the University, FTS has the highest number of published papers in international journals from Journal Citation Report list and papers cited in international journals, and as well the highest number of presentations in national and international conferences. Expertise fields of Faculty research staff create conditions for interdisciplinary approach in scientific investigations. FTS cooperates with many international educational and research institutions, researchers and NGO sector (through joint organization of Winter and Summer University and Leaders Camp).
Team:
Nebojsa Arsic
Petar Spalevic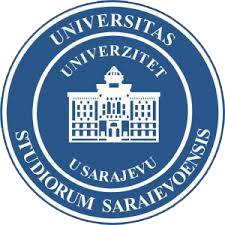 University of Sarajevo (www.unsa.ba/) is the oldest high education facility in Bosnia and Herzegovina. Today, it is a large and complex public institution, comprising 30 organisational units: 22 faculties, 3 academies, and 5 research institutes, in six academic fields: social science, humanities, medicine, technical studies, science, bio-technology and art. Associate members of the University include the National and University Library of BiH, Gazi Husrev-bey's Library and the National Museum, as well as other units. Until 1975, the University of Sarajevo was the only university in Bosnia and Herzegovina and the beacon of development of higher education and science in the country. It also contributed significantly to the establishment of the University of Banja Luka in 1975, the University of Tuzla in 1976, and the University of Mostar in 1977.
As one of its members Faculty of Architecture and Faculty of Civil Engineering have a long tradition of producing high quality planners, architects and civil engineers (since 1949), well recognized in former Yugoslavia, all-over the Europe, as well as worldwide. After the war 1992- 1995 the University begun the process of renewal of teaching stuff and its curriculum. In that line the UNSA joined EHEA, and started implementing the Bologna principles from 2003. An important role in this transition process was establishment of cooperation with numerous various universities through projects such as TEMPUS and bilateral cooperation agreements. Such Erasmus+ project, focusing on know-how exchange and strong cooperation with colleagues from region and EU is, for the University and its member, crucial for further development of its stuff, as well as enhancement of knowledge provided to its students. Special attention in the process of educating students is given to issue related to natural disaster, as well as problems related to floods, torrents, landslides, earthquakes.
Team:
Admir Mulahusic
Ammar Saric
Dzanina Omicevic
Dzenana Bijedic
Emina Hadzic
Hata Milisic
Naida Ademovic
Skejic Adis
Slobodanka Ključanin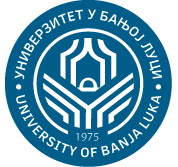 The University of Banja Luka (http://www.unibl.org/sr), founded 1975 and comprising of 17 faculties today, is the leading higher education institution in the Republic of Srpska and the second largest one in the whole of Bosnia and Herzegovina.
So far, the University has produced 31,500 graduates, 700 hundred specialists, 1,150 MA/MSc and 600 PhD degree holders respectively, with 20,000 students currently enrolled at its study programmes.
Starting with the school year of 2007/08, the University of Banja Luka implemented The Bologna Process in all study programs even though some faculties implemented this process sooner. The three cycle system has been introduced (bachelor/master/doctorate) and the ECTS system of valuation of courses and total workload of students, as well the principle of yearly student workload of 60 ECTS points.
At the moment, there are 811 fully employed professors and teaching assistants, 342 professors working part-time, and 175 visiting professors, the administration of the University totaling 559 employees.
Most faculties are situated in two separate campus sites near the banks of the River Vrbas, in the vicinity of downtown area. Each campus site is equipped with dormitories with accompanying canteens, sports courts, students' clubs and University Computer Centre.
As one of its members Faculty of Security science (http://fbn.unibl.org/) was founded in March 2017 due to legal transformation of former VSUP to civil Faculty.
The University of Banja Luka disposes of all necessary facilities, from classrooms and amphitheaters, over reading rooms and libraries, to laboratories and computer rooms. The total classroom area is 16,000 m2, while the laboratories take up 10,000 m2. In most classrooms there are computers and over-head projectors, allowing for use of digital contents in class. As far as the computer rooms, there are 20 of them, all providing a 24-hour access to the Internet. In addition, the libraries provide their users with 185,000 titles and are subscribed to 75 journals.
Team:
Mile Sikman

Technical College of Applied Sciences Urosevac with temporary seat in Leposavic (www.vtsurosevac.com/) is a state school founded in 1976 with a long tradition in educating professionals in the fields of technical sciences. Technical College of Applied Sciences Urosevac has a rich history of providing career-focused education and training that support economic and workforce development in our community. Our school is an example of school which promotes practical knowledge, and where the students confirm and develop their abilities, develop their creativity and analytical thinking and build their personality.
The Educational aims and objectives include the development of creative abilities and mastering specific practical skills necessary to pursue the profession of vocational engineers. The College promotes the studying and realization of the program of continuous education and innovation of knowledge; spreading and acquiring knowledge and skills which will enable students to have flexible and efficient integration into modern social trends as well as the spreading and acquiring professional knowledge according to continuous changes and requirements of local and global environment. The College prepares graduates with knowledge and skills for careers in Mechanical Engineering, Occupational Safety and Road Traffic.
Study programs of the College have been harmonized with the modern world scientific trends and the state of the profession and comparable with similar programs at foreign higher education institutions, especially within the European educational space. We merged and harmonized our tradition and modern European and global trends in education.
In support of its educational programs and services, the College offers comprehensive student development services to all who seek to better their lives through education. In an atmosphere of shared values, the College encourages creativity, innovation, and resourcefulness among its students, faculty, staff, and administrators. With a commitment to excellence, the Technical College of Applied Sciences Urosevac creates a positive, student-focused environment.
From its foundation, the College has pursued a goal to provide students with the education that leads directly to a rewarding career. Throughout the years, it has partnered with businesses and industry that play an integral part in guiding curriculum development and ensuring that what is taught in the classroom will keep students on the cutting edge of workplace demands.
Based on modern tendencies and development of scientific achievements and the needs of the economy and its development curricula are constantly modernized, which led to the opening of a new study programs whose contents respond to local and regional needs of the area. The College recognizes that state, national, and international issues affect the lives of the citizens of this region and responds to these issues appropriately. Today our school has 2 programs of the first degree professional studies (180 ECST):
1. Road Traffic.
2. Mechanical Engineering, with its three Modules (Occupational Safety, Production engineering and Engineering Informatics).
And three study programs of specialist studies (180+60 ECST):
1. Occupational Safety.
2. Mechanical Engineering, with two modules (Production engineering and Thermotechnics).
3. Road traffic management and safety.
Technical College of Applied Sciences Urosevac employs knowledgeable competent staff, provides up-to-date facilities, advanced technology, and industry-specific equipment to ensure that students, faculty, staff, and administrators are surrounded by an environment that is conductive to learning.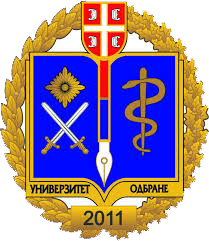 University of Defence in Belgrade (http://www.uo.mod.gov.rs/en/) is an independent accredited higher education institution that performs the activity of higher education through academic studies of the Bachelor, Master and PhD level from multiple scientific fields in the educational and scientific fields of humanities, natural-mathematical, technical-technological and medical sciences. According to the Statute of the University of Defence, the University consists of 2 faculties: Military Academy and the Medical Faculty of the Military Medical Academy. Teaching is conducted by 415 professors, arts teachers and associates, through 32 accredited study programs at all three levels of study, for about 2000 students. Besides accredited study programs, University of Defence implements officers career development courses, specializations in the health profession and other forms of education throughout life. Within the scope of the activities related to higher education, the University does scientific and research work through fundamental, applied and development research aimed at the enhancement and modernization of education in the defence system. As part of the research activities at the University, 46 research projects funded by the Ministry of Defence of the Republic of Serbia, are being implemented. University of Defence also participated in international scientific research project in Bioengineering and Medical Informatics (within TEMPUS project). A number of teachers and researchers of the University of Defence are participating in projects funded by the Ministry of Education, Science and Technological Development of Republic of Serbia.


Team:
Dragan Pamucar
Miroslav Talijan
Nenad Komazec
Rade Slavkovic